Temple Hotel
We offer a high-quality time and space
with a Japanese flavor.
Temple Hotel Kannon-in is a lodging house
limited to one group per day.
Atmosphere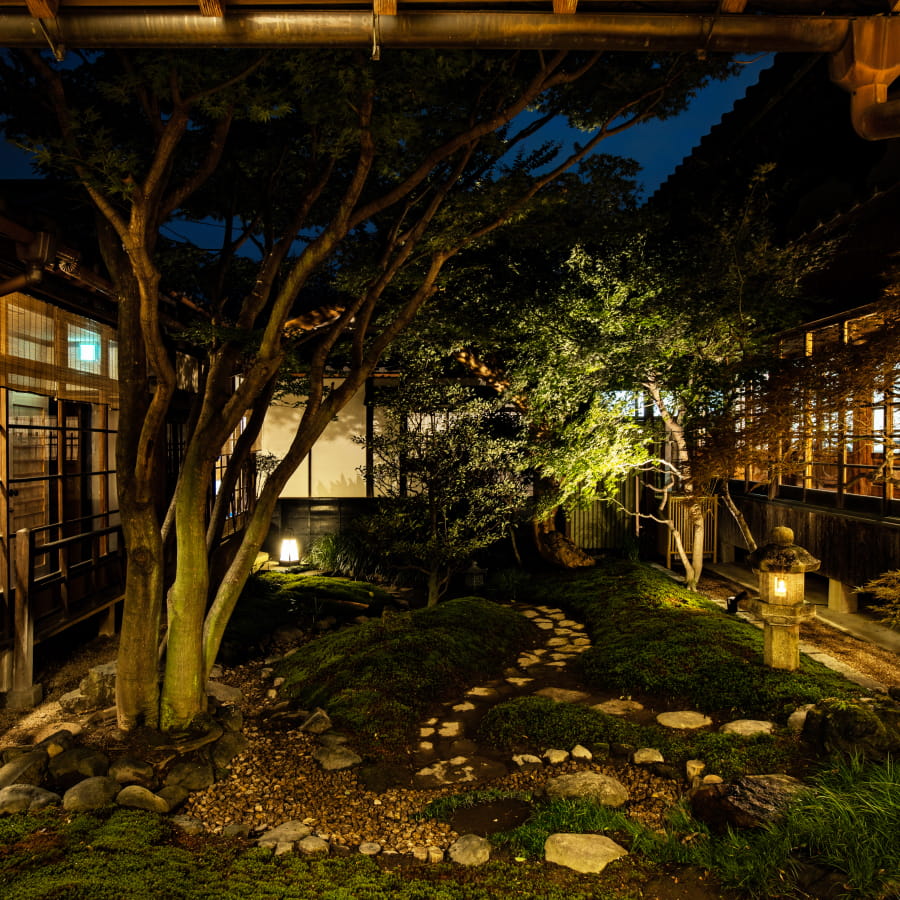 The guest rooms and the garden are designed with the atmosphere of traditional Japanese architecture.
The hospitality is evident throughout the temple, and you can feel the comfort and emotion of Japan here.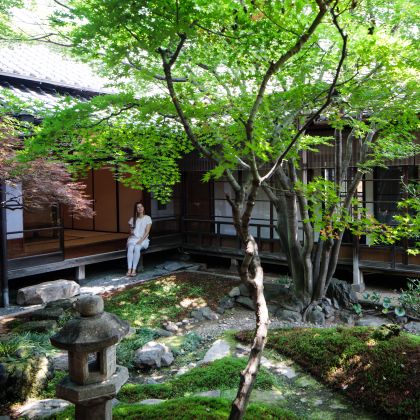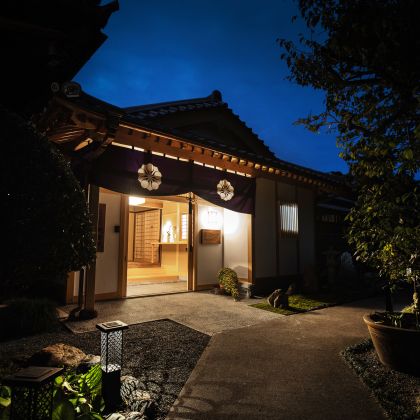 ORI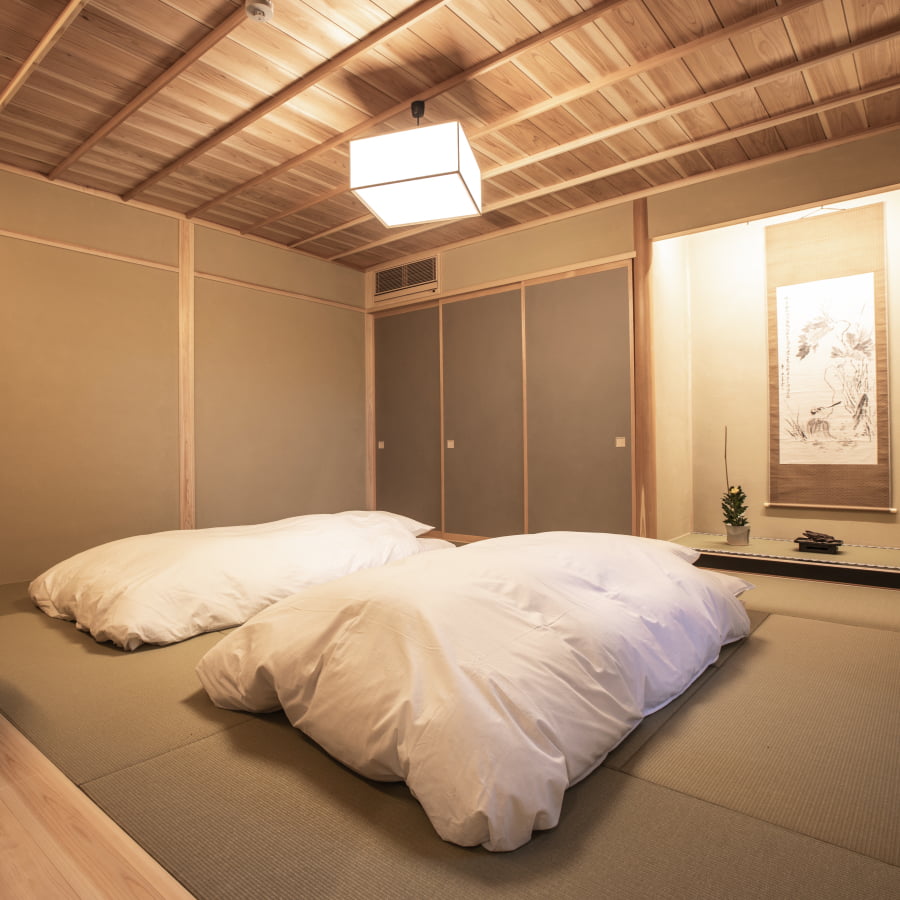 In the ORI room, you can enjoy the elegant view of the garden. The quiet space of the temple makes for a more comfortable sleep.

The room is furnished with furniture made by local craftsmen in Kiryu.
Okuzashiki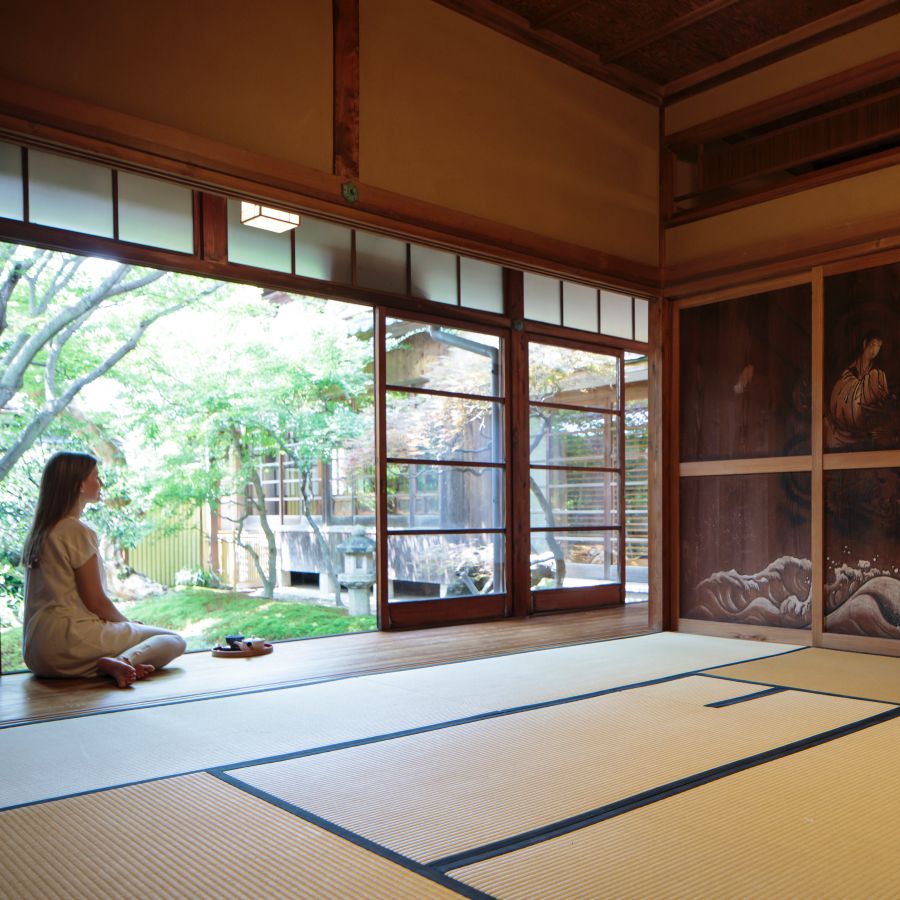 The "Okuzashiki" is a space that is loosely partitioned by fittings such as shoji and fusuma doors, allowing light and breeze to flow in, making it a comfortable place to spend time. It is flexible enough to be partitioned according to use.

We hope you will enjoy your stay while understanding the wisdom and ingenuity of traditional Japanese rooms.
※The room is open for use by five or more people.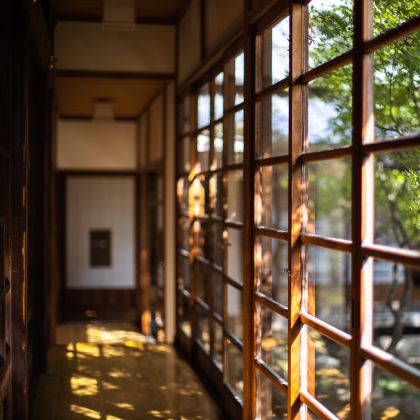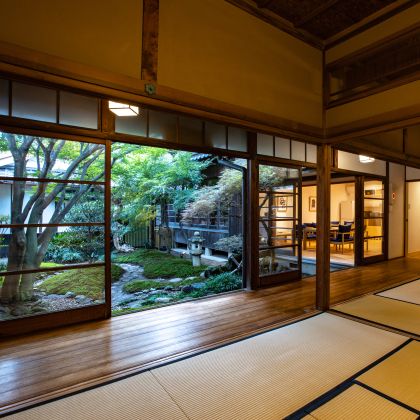 Private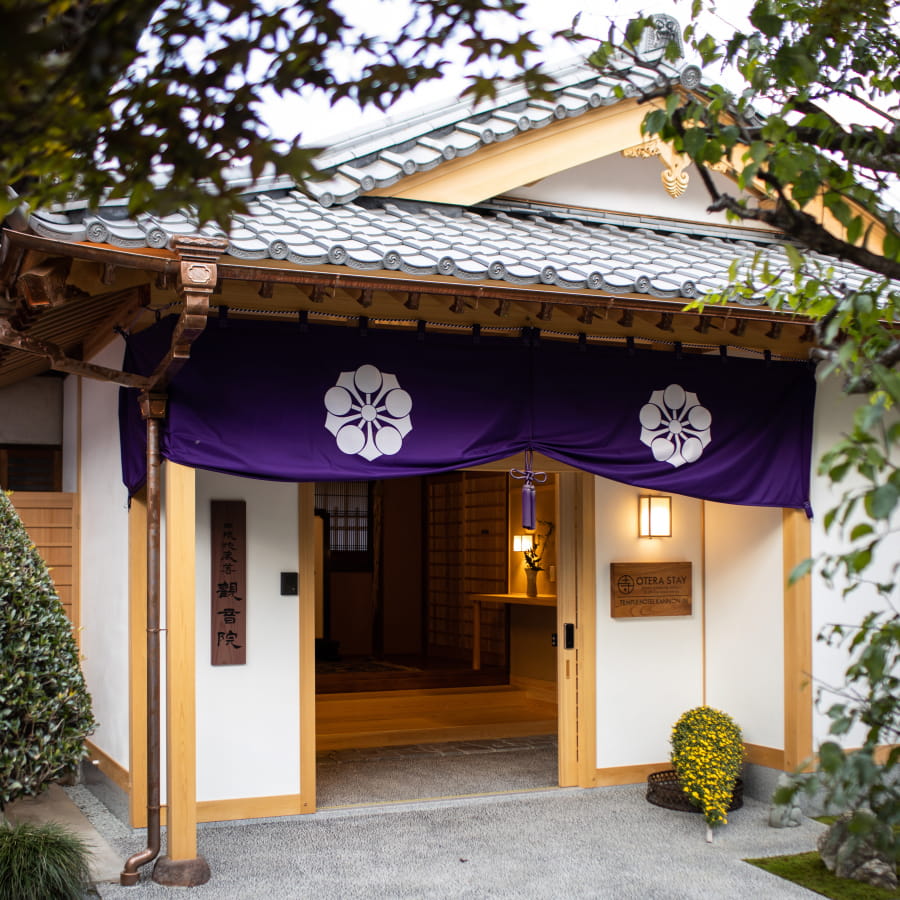 Temple Hotel Kannon-in is a simple and relaxing place to stay.
It is a place where you can unwind without being interfered with by anyone.
Check in 15:00~ 17:00 
Check out 10:00

After 5:00 p.m., the room is completely unmanned, so please use the entrance lock number on the confirmation email to enter the room.
Open air bath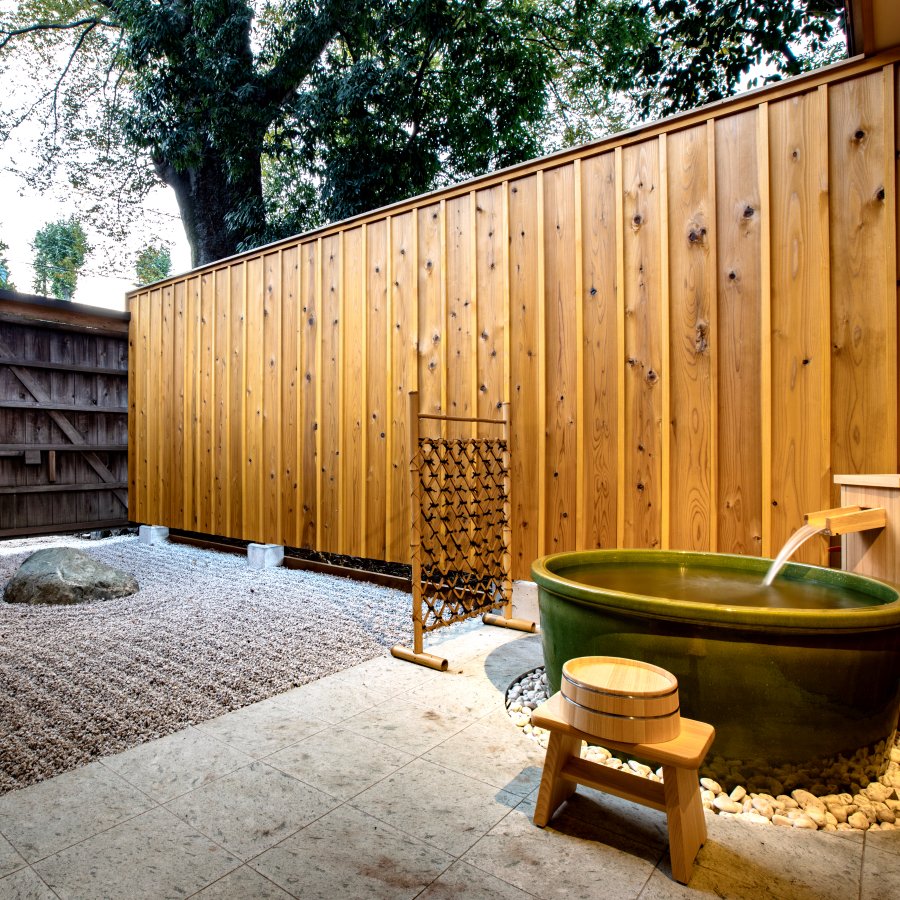 The baths are full of a calm Japanese atmosphere with a view of a traditional Japanese rock garden. In the open-air bath, which shows different expressions in each season, you will feel as if time is flowing slowly here.

Feel the breeze of the seasons and enjoy a moment of heart-warming relaxation.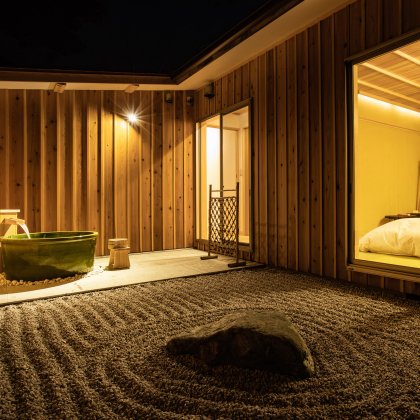 Indoor bath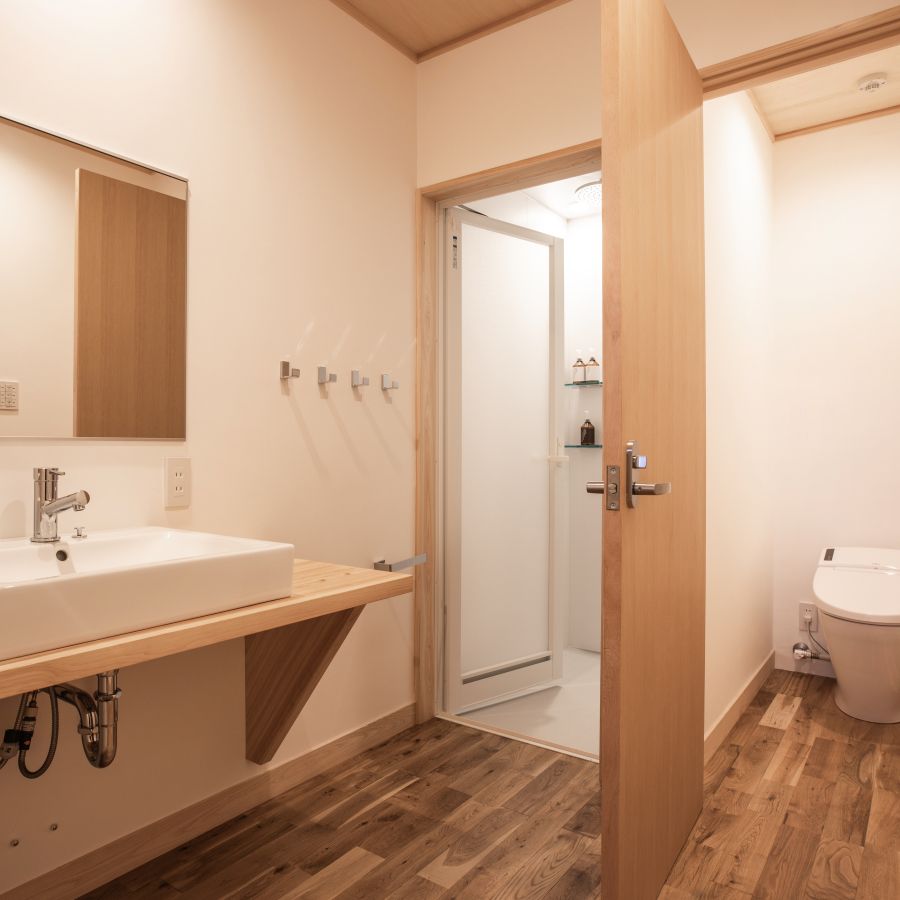 Shower rooms with separate bath and toilet facilities are provided.
We have Leaf & Botanics shampoo, conditioner, and body soap, all of which are scented with natural essential oils that harness the power of plants.
These amenities will keep your skin healthy and bring you a peaceful time.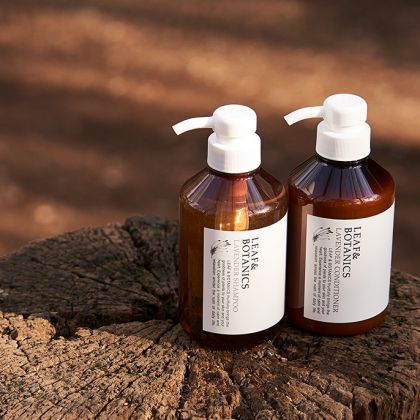 Facilities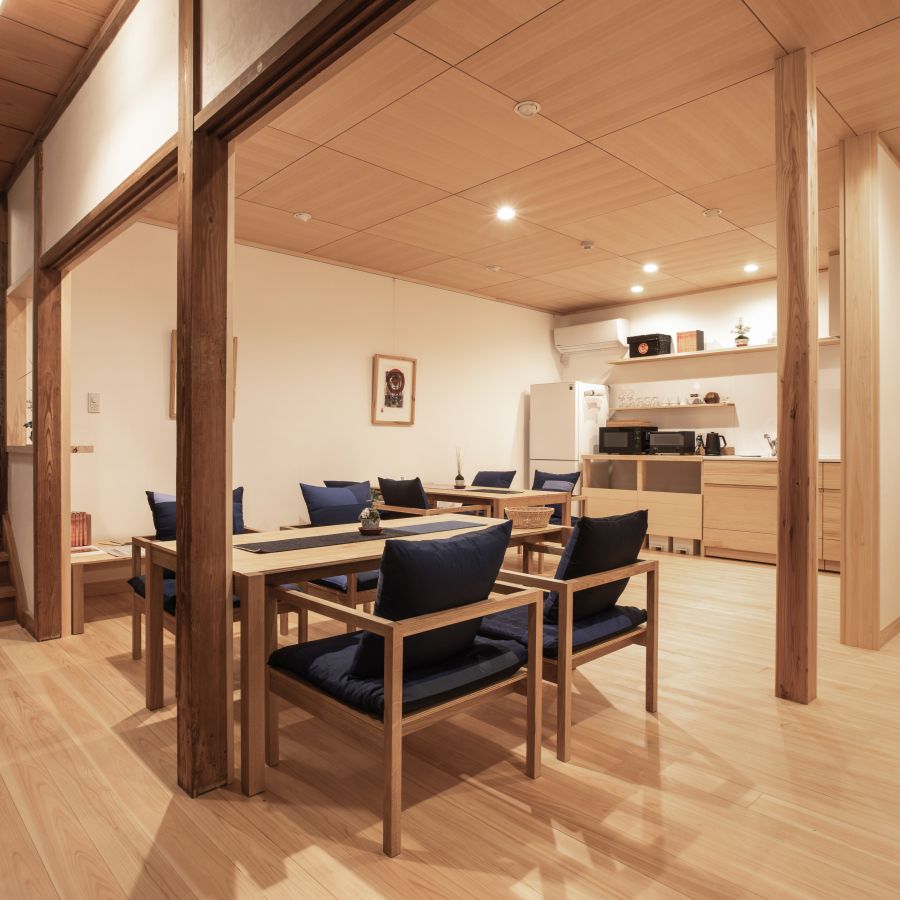 The kitchen is fully equipped with cooking utensils and dishes. You will feel as if you are staying in a villa with all the facilities.

・Refrigerator/freezer
・Microwave/toaster
・Induction cooktop
・Electric kettle
・Various cooking utensils and cutlery
・Air conditioning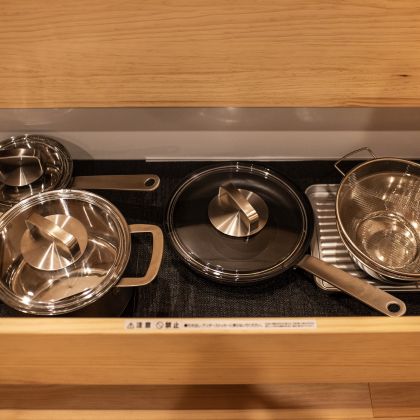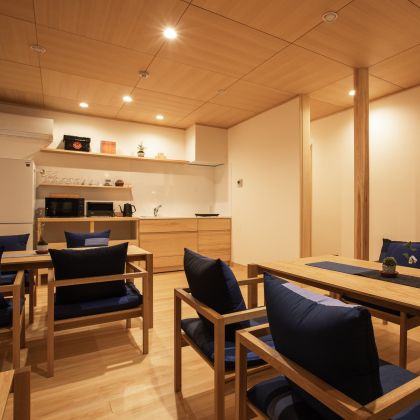 Amenities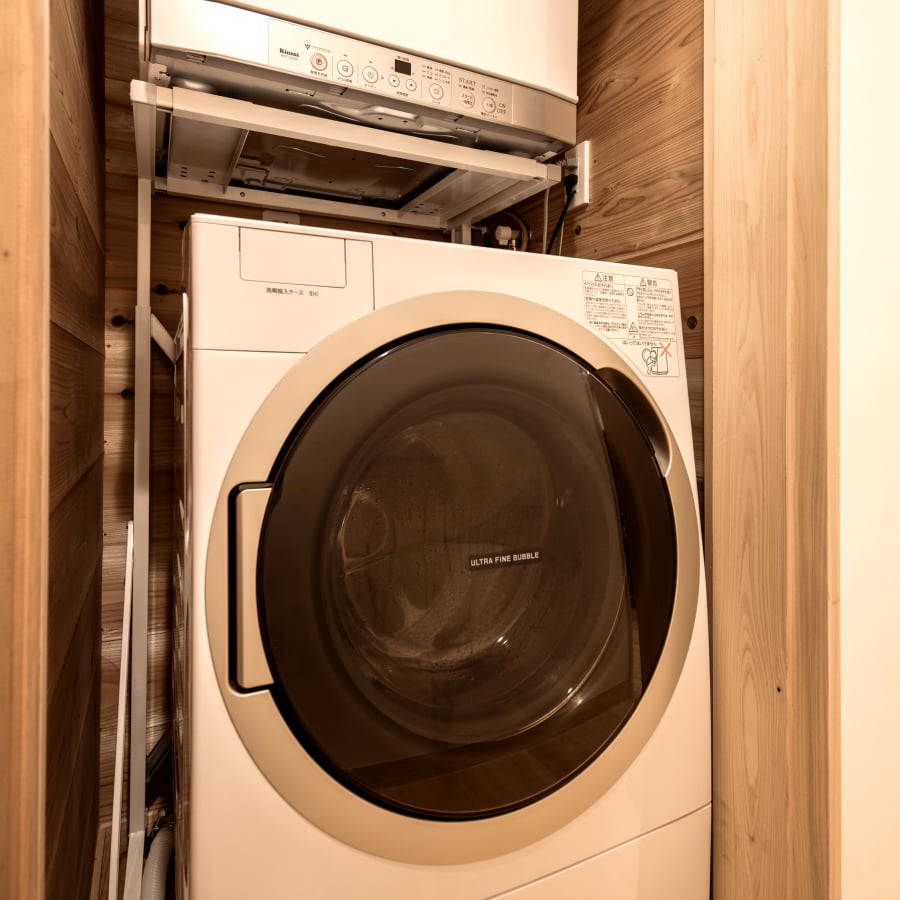 For those who need to do laundry in a hurry, there is a washer and dryer next to the dining room. There is no need to bring many clothes, so you can stay light and clean.

・Towels
・100% organic shampoo, conditioner, and body soap
・Hair dryer
・Toothbrush
・Tea and coffee set
※No indoor clothes are provided.