At Temple Hotel Kannon-in, you can experience various things unique to the temple.
Please spend a precious time that you can't taste anywhere else.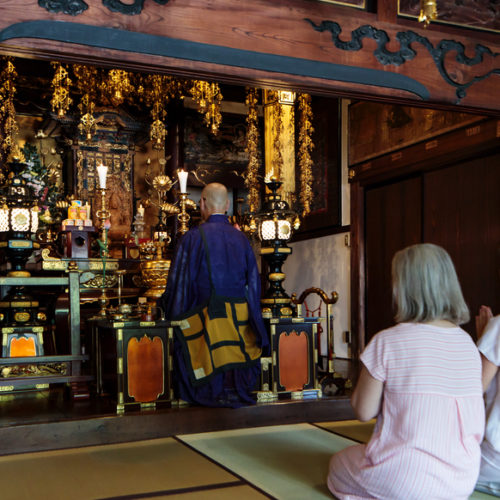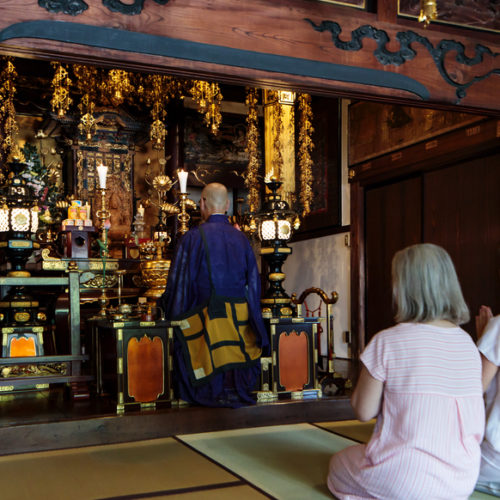 Chanting Sutra that takes place every morning from 6am.
Anyone can participate, not just those who are staying. In addition, the local people often go there, so you can interact with the local community.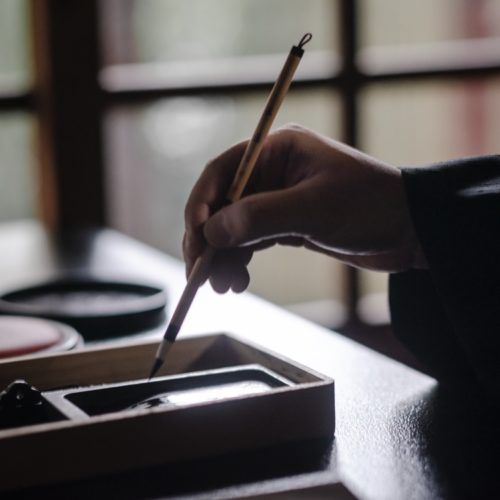 Let's have a valuable experience with the calligraphy teacher's vice resident.
Even beginners can work with peace of mind. The movement of the heart appears in each letter.
* Even if there is no vice resident, you can do it freely.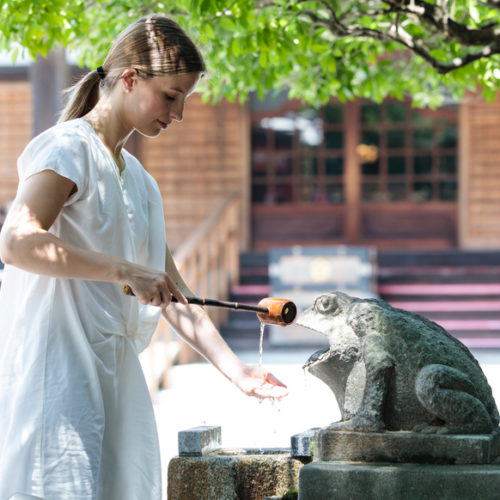 MANNERS
First of all, a light excitement in front of the mizuya.
A series of works are performed using a small amount of water scooped into the handle. First, hold the handle with your right hand, draw water, and wash your left hand. Next, change the handle on your left hand and wash your right hand. After washing both hands, change the handle to the right hand again, receive water from the hollow made from the palm of the left hand, and rinse your mouth without making a noise.
Do not take water directly into the mouth with the handle. After rinsing your mouth, stand up the handle with the remaining water and wash the handle of the handle.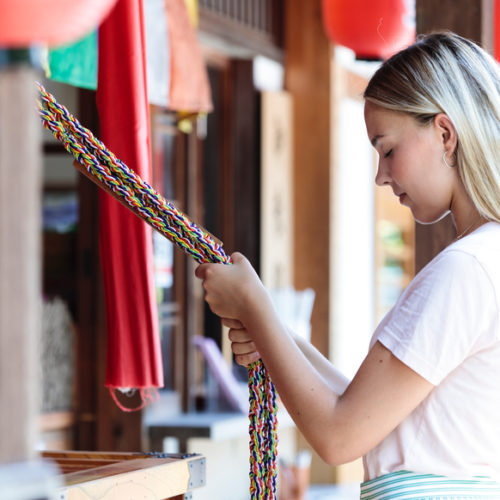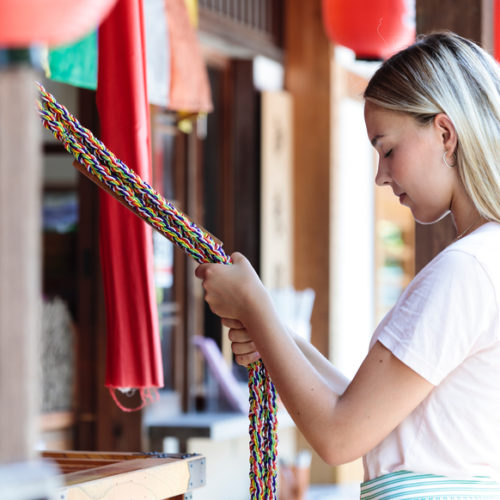 The colorful rope hung from the front of the Jizo Hall is connected to the Jizo who is being beaten.
Hold this rope with both hands and give Jizo's interest.