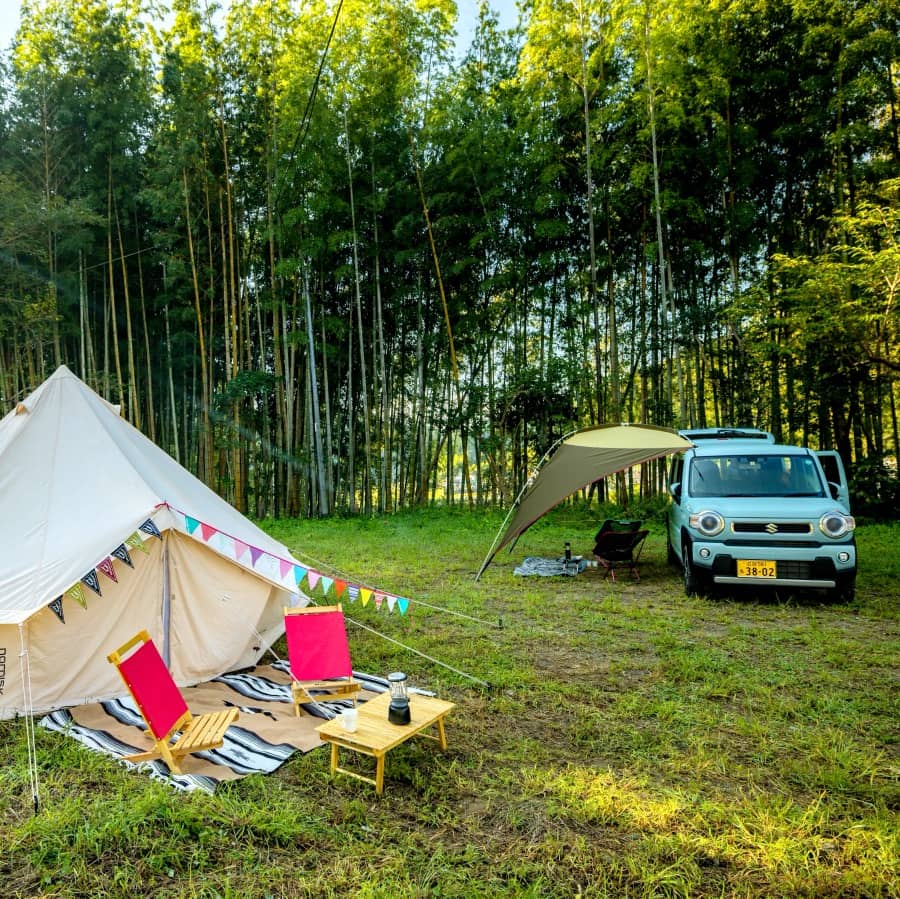 Campsite
Enjoy the taste of local specialties while listening to the sound of temple bells ringing in the evening, and wake up to the sound of early morning prayers.

Camping in the pure air of Kumano Kodo will definitely refresh your senses; freeing your mind and body and becoming one with nature.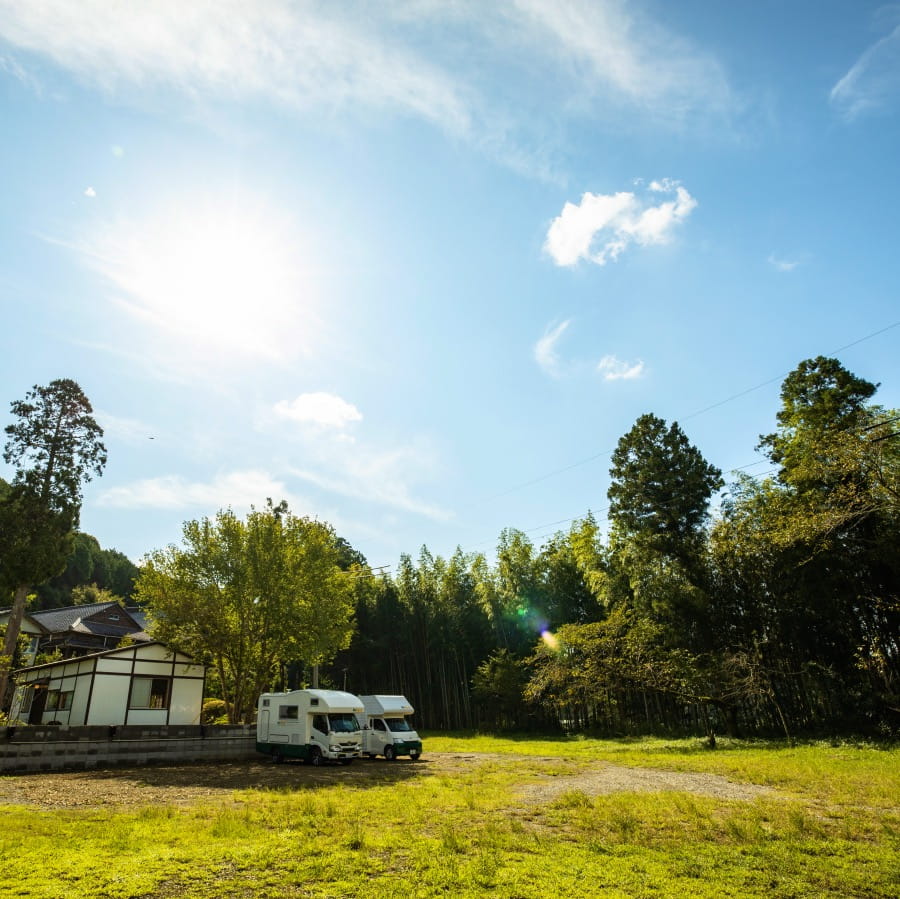 RV park
There are five Recreational Vehicle parks with power sources where you can stay in your own camper-van or car. There are also four car camping sites where you can drive in and pitch your tent right next to your car. There are a total of nine plots available.

We hope to provide a new way to enjoy camping in which you can immerse yourself in nature to calm your mind.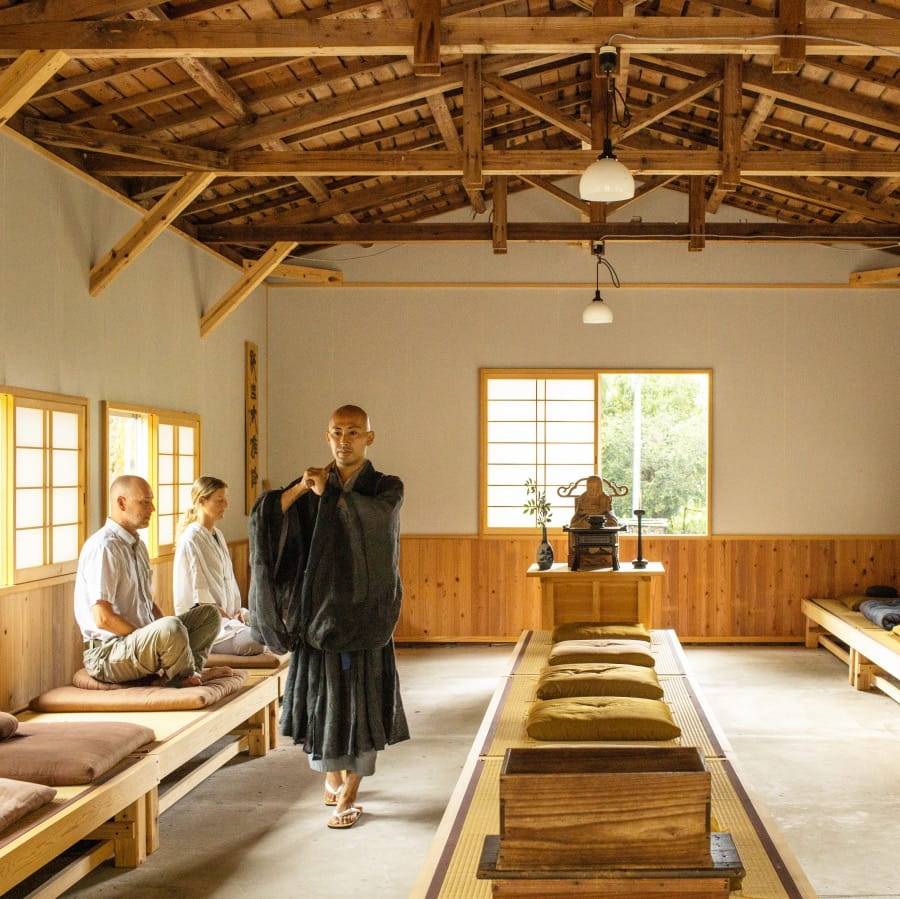 Zen meditation
There is a Zazen hall on the temple grounds, and we offer a Zen meditation program for campers.
Please experience the true joy of Zen, where you can reset your body and mind, and gain awareness with a calm mind.

※If you would like to participate, please let us know at the time of reservation.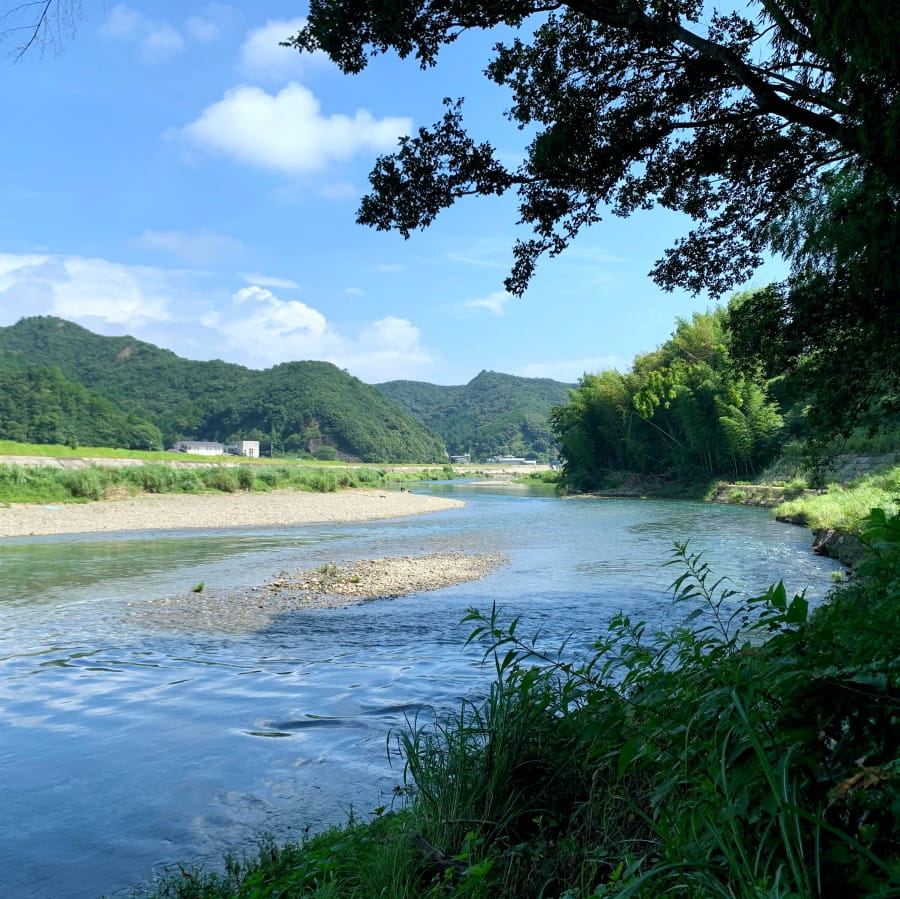 Nature
Our campsite is surrounded by the rich nature of Nachikatsuura Town. The Ota River, the mother river, originates from the same Nachi mountain range as Nachi Falls, one of the best-known waterfalls in Japan. The river water is beautiful and has been producing delicious rice and vegetables since ancient times.

Step away from the city and come enjoy the clean air here at Daitaiji.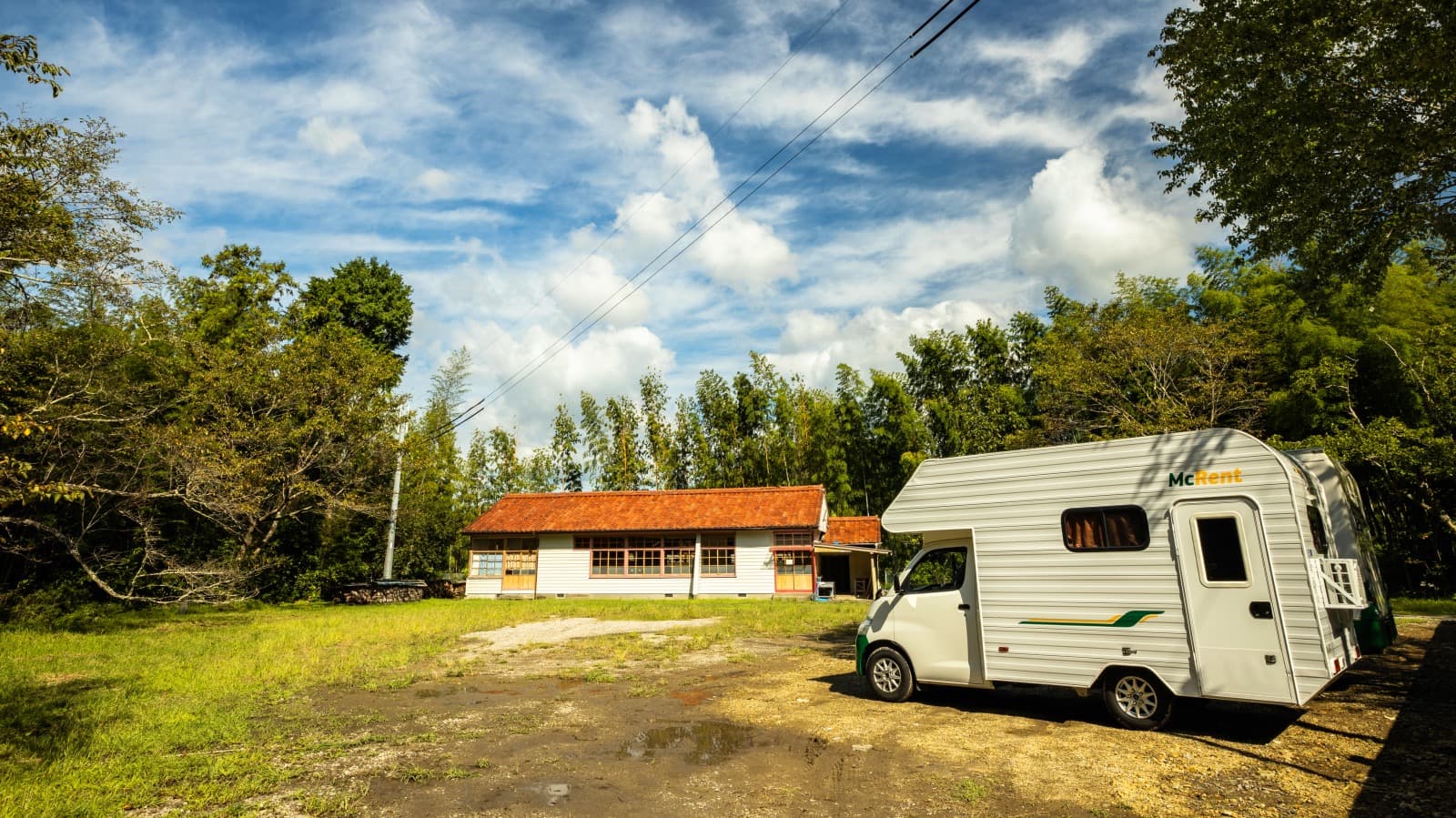 【Check-in】2 p.m. - 6 p.m.
【Check-out】12 noon
【Cancellation Policy】Up to the day before: Free of charge, On the day: 100% of the fee
The campsite is not available on January 12-13 due to temple events.
There may also be times the sites are unavailable due to special events, so please ask us in advance.
If there are incidents such as sudden heavy rain during the camp, we can arrange for you to sleep in the temple hotel. Please ask us if you would like to. An accommodation fee will be needed.
※Please keep quiet after 9 p.m.
【Use of car camping site】

¥ 3000 (tax included)

Plot

10m x 10m (100㎡), Total number of plots: 4

【Use of the RV park】

¥ 3000 (tax included)

Plots

10m x 10m (100㎡), Total number of plots: 5

※Common facilities

Restrooms, Washroom, Bathing facility (¥200/person), Campfires allowed, Garbage collection available, Pets allowed