Facilities
Be enveloped in the air and space of Zen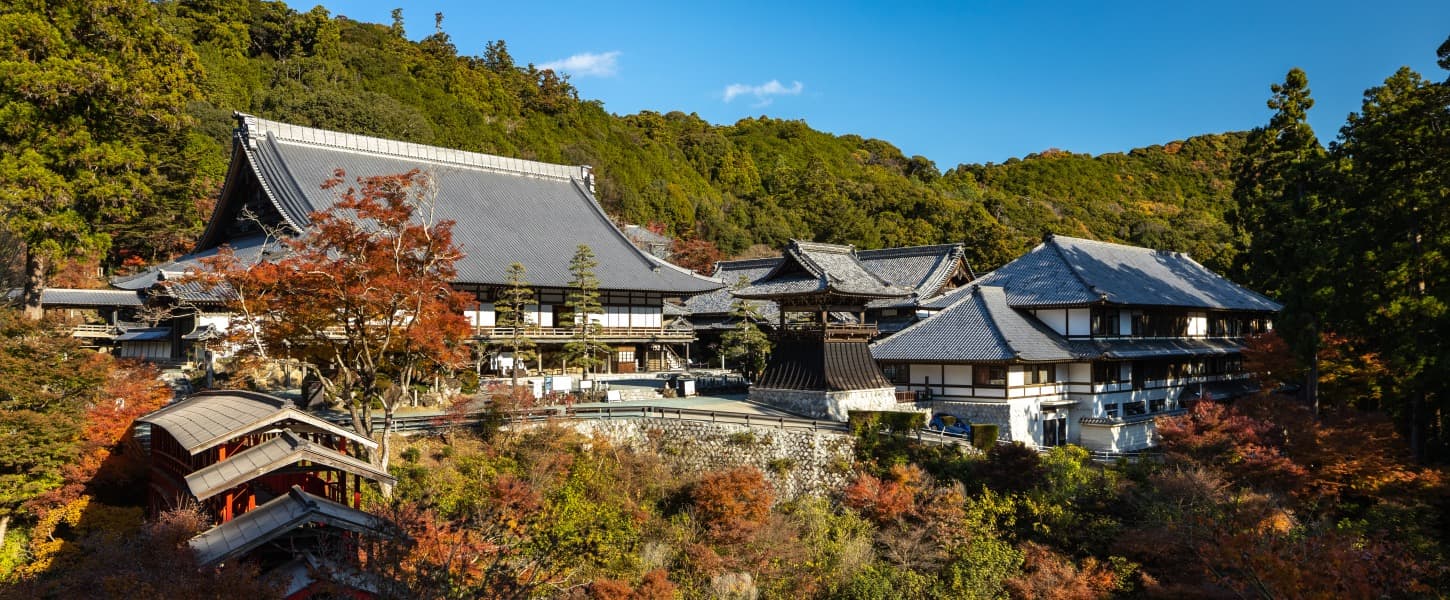 Hokoji Temple boasts a magnificent scale and history with 22 buildings registered as
tangible cultural properties in Japan on its vast grounds of 5,000 tsubo (approximately 15,000 square meters).
The temple promotes the mental and physical health of its users,
providing them with gentle meals and a world of Zen in a natural setting away from the city.
Map of Houkouji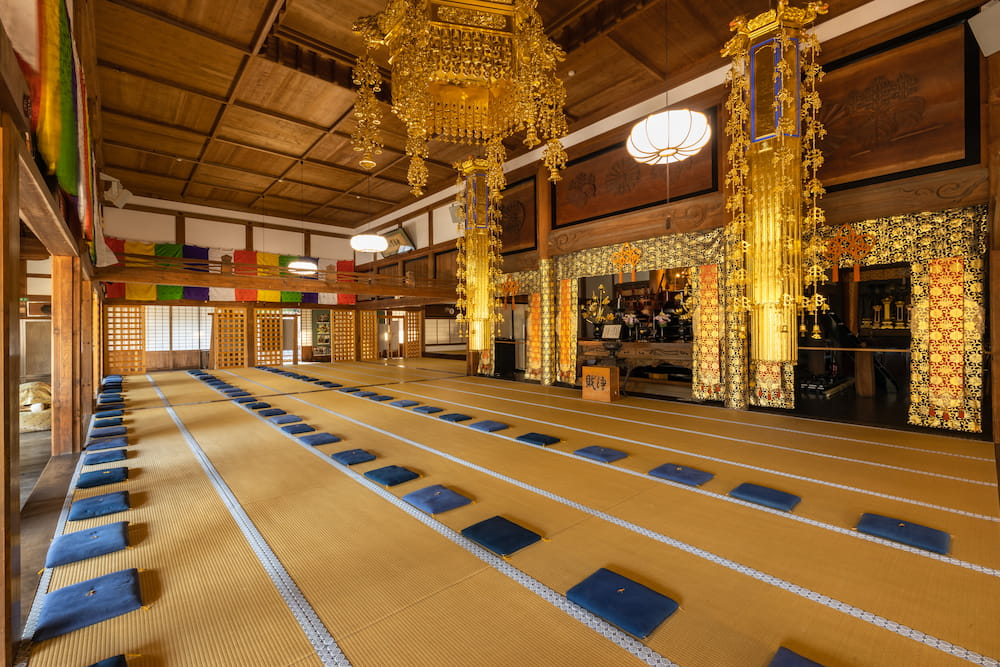 Main Hall
The main hall was completed between 1905 and 1918 and is a registered national tangible important cultural property. With a frontage of 32m and a depth of 27m, it is one of the best buildings in Tokai. The large central plaque, "Deep Mountain" was written by Tesshu Yamaoka, a famous Buddhist priest.

It can accommodate up to 200 people for zazendo, lectures, meetings, and events.
Enmyoukaku (Lodging & Training Facilities)
Enmyoukaku is a three-story Japanese-style reinforced concrete building that can accommodate up to approximately 100 people.
For private parties, one Enmeikaku building can be used.

Meeting/event space
Available 24 hours a day when chartered
Tables, chairs, projectors, and whiteboards are available for rent.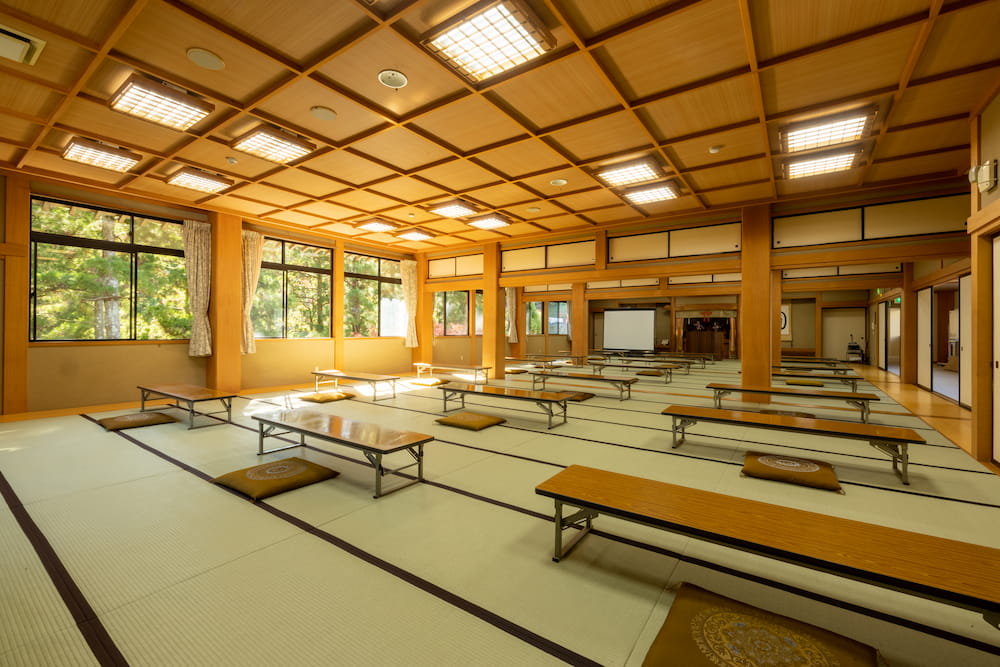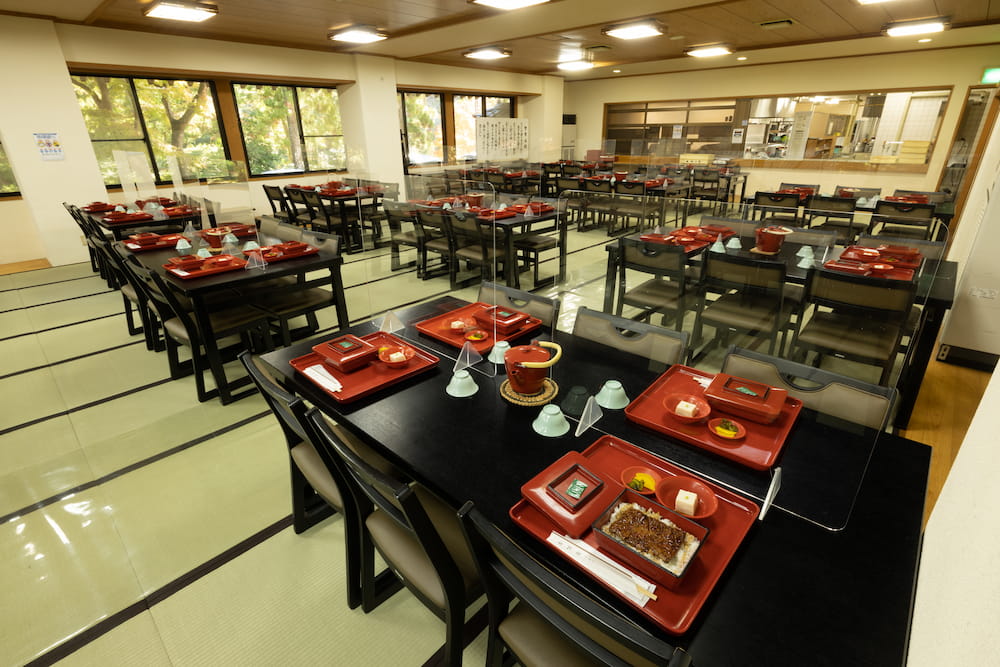 Dining Hall
The cafeteria can accommodate up to approximately 200 people.

Vegetarian cuisine with no animal products. Healthy cuisine that is kind to the body and focuses on seasonal ingredients. You will realize that you are kept alive by the blessings of nature and people, and your body and soul will be beautifully toned.

The specialty dish "Shojin Unaju" is extremely popular as a modish dish unique to Hamamatsu, a famous eel restaurant.
Conference room
For those who wish to hold smaller meetings, there is a conference room with a view of the main hall from the window.

A different work environment from the usual can generate new ideas and lead to unknown ideas.

Chairs and desks can be freely laid out, and the room can accommodate up to 30 people.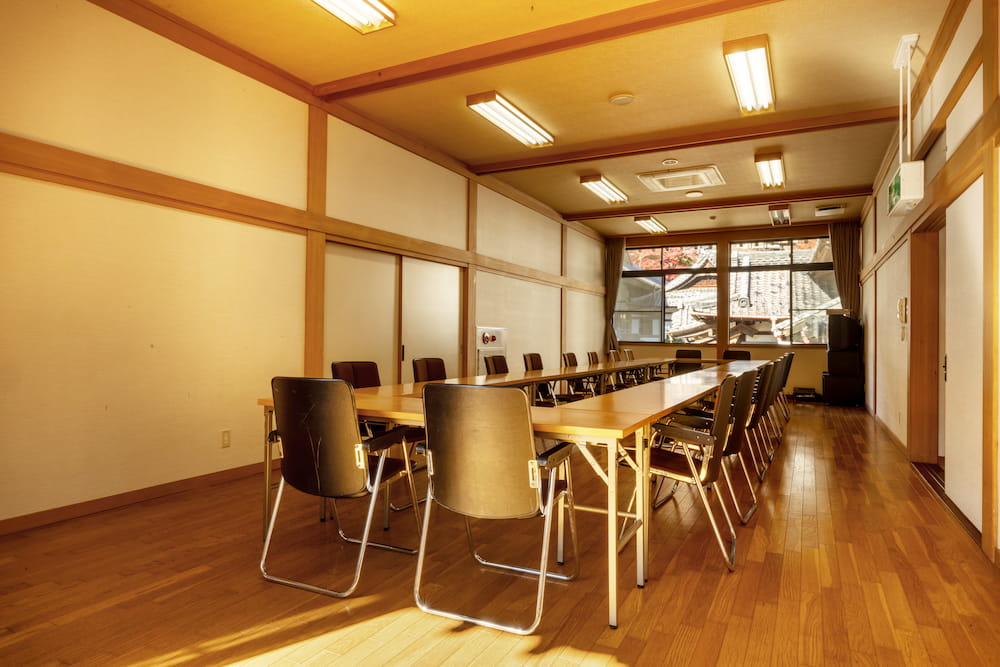 Full facilities for overnight stays.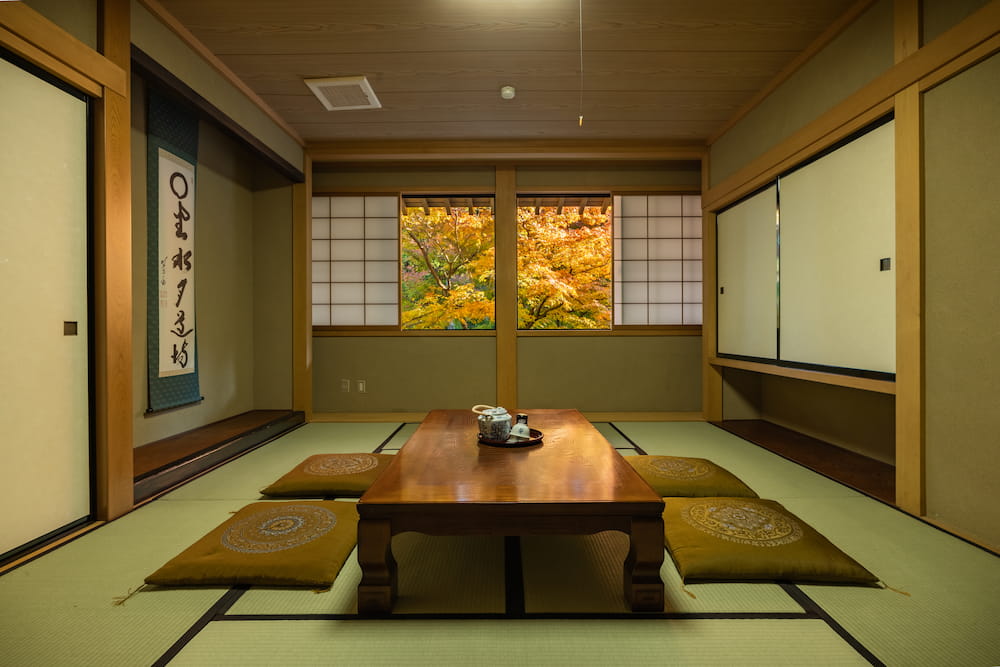 Rooms
Accommodation rooms are relaxing Japanese-style rooms. Each room is equipped with air conditioning and heating.

The number of people staying in a room can be flexibly decided according to your needs. (The maximum number of guests per room is 4.)

Bath and toilet facilities are located outside the room.
Bathrooms
Large public baths (one each for men and women)
Fully equipped baths with a wide range of bathtubs

In Buddhism, taking a bath is said to "remove the seven diseases and obtain the seven blessings," and is one of the most important practices for maintaining a healthy body and mind.

Private bath (one)
Private use with shower *Reservations required