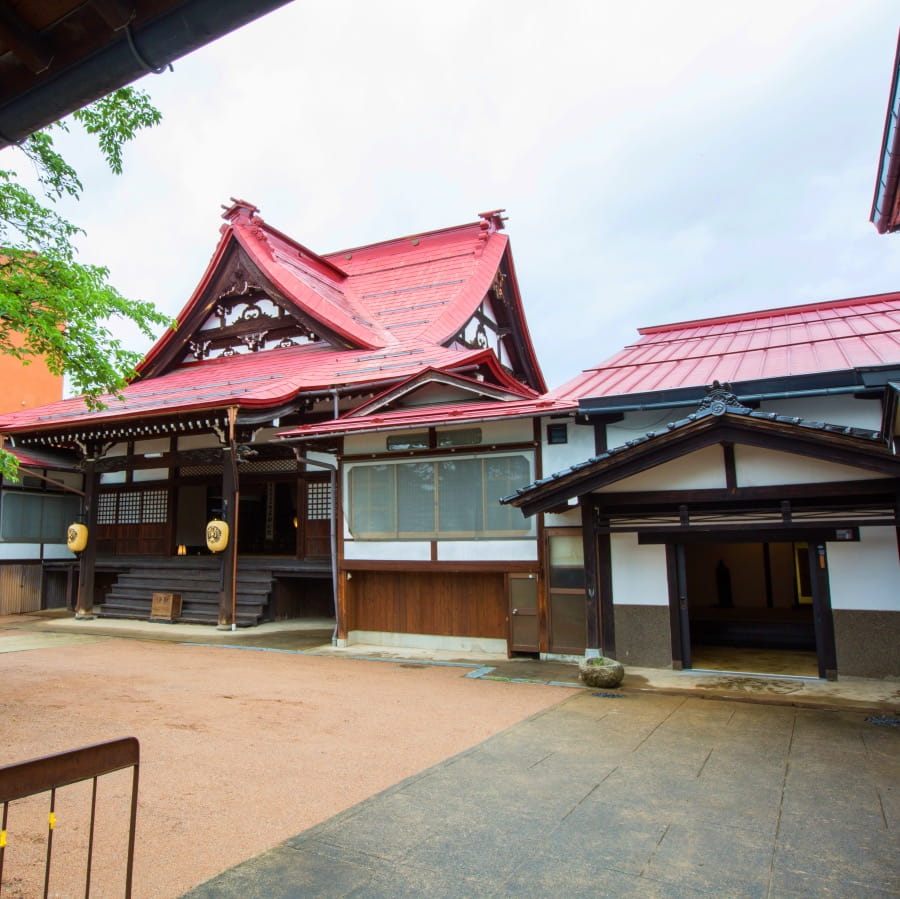 Arrive
Check-in time is from 3 p.m. to 9 p.m.

※ If you would like to check in after 6 pm, please contact us in advance.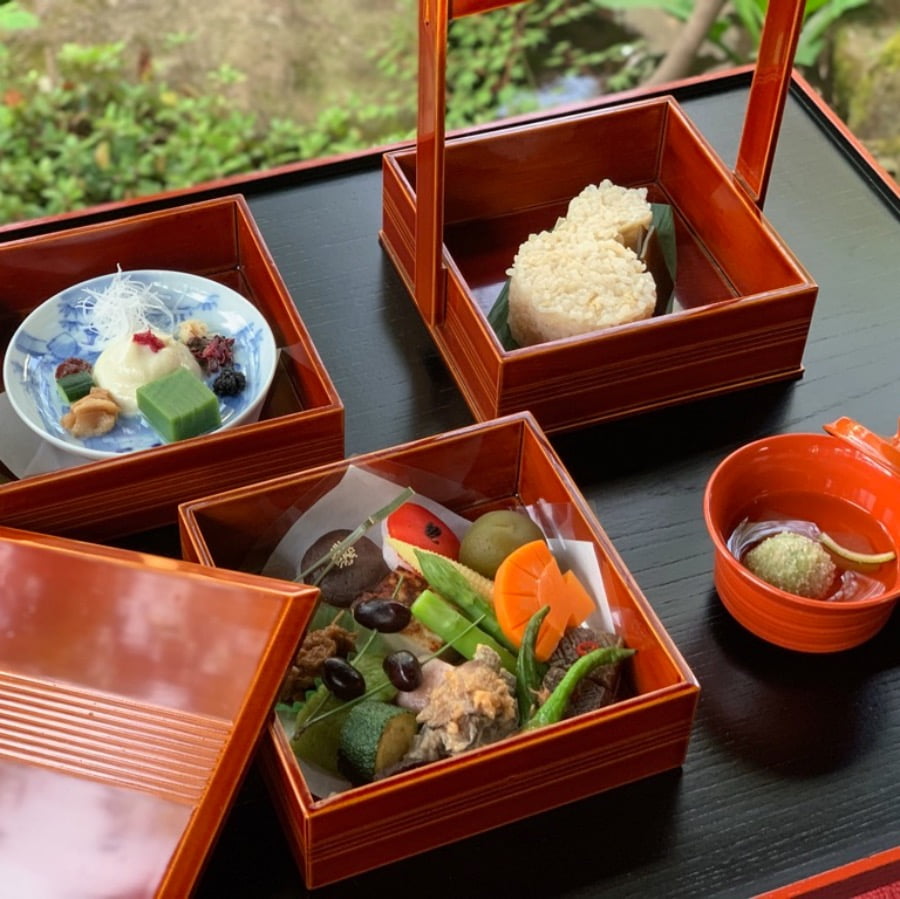 Stroll&Dinner
You can spend some quiet time relaxing at the temple or take a stroll to visit the famous places of Hida Takayama.

We offer dinner options of local specialties and Buddhist vegetarian cuisine.
※ Reservations are required at least three days in advance for the local cuisine meal, and one week in advance for the Buddhist vegetarian meal.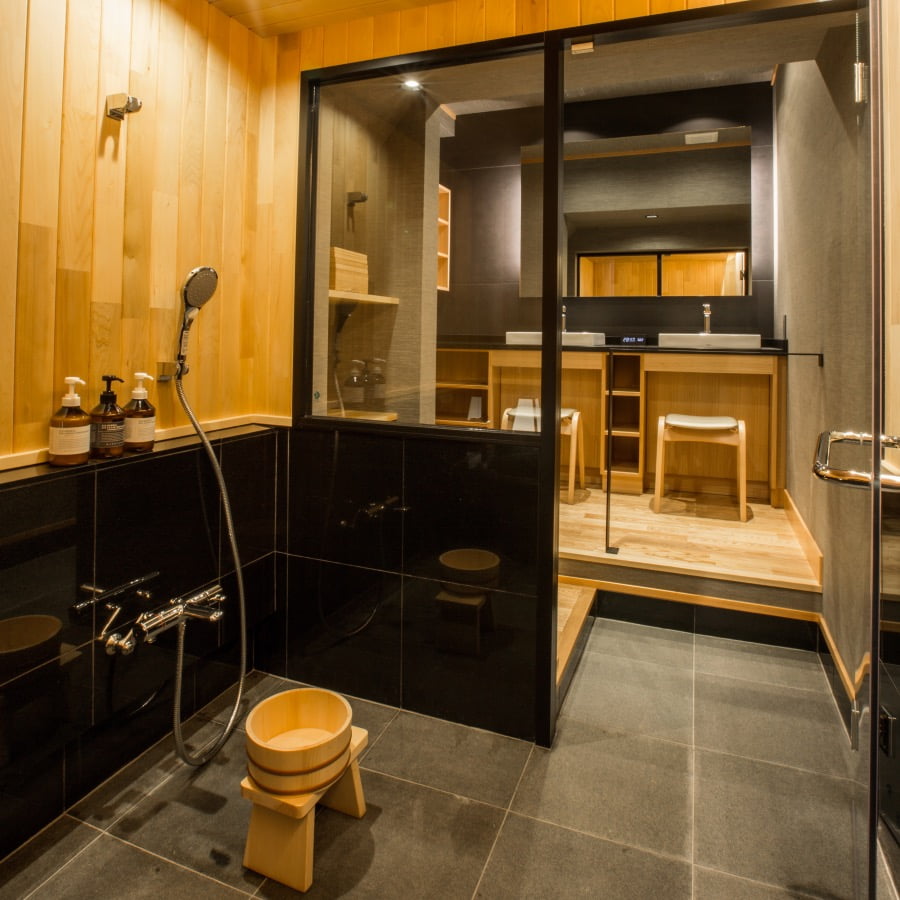 Bathe
In Buddhism, it is said that taking a bath removes the seven diseases and brings seven blessings, and it is one of the most important practices to maintain a healthy body and mind.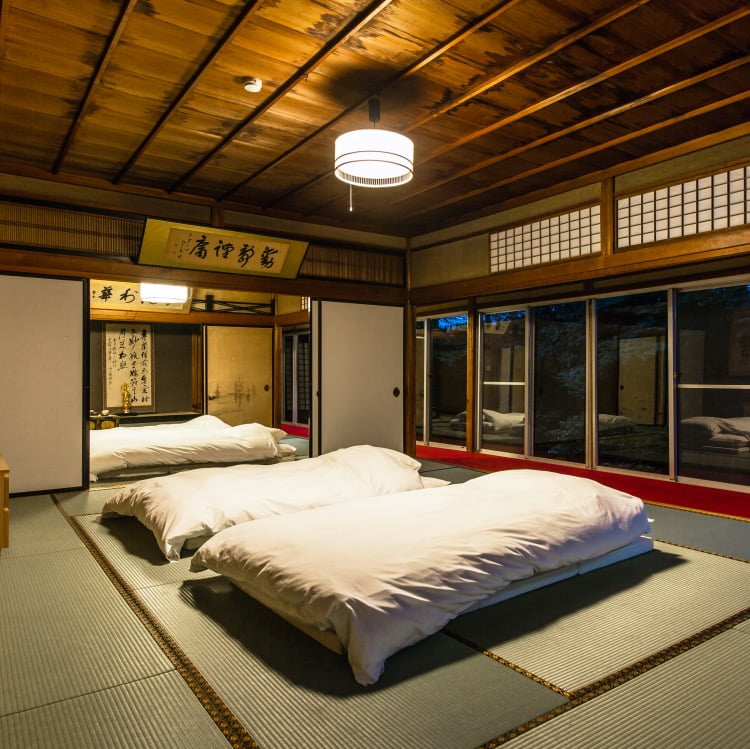 Bedtime
You will sleep in a Japanese-style room with a futon laid out on a Tatami floor.

Experience the tranquility of our Japanese garden for a good night's sleep.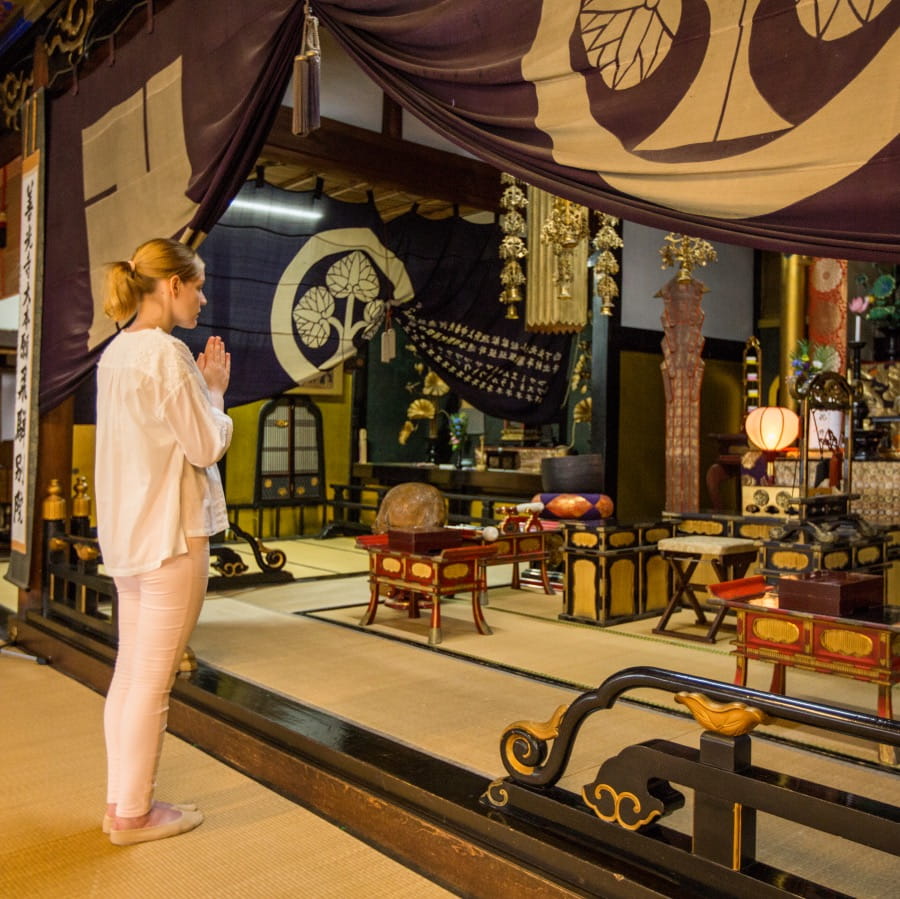 Morning Prayer
A morning at the temple begins with a prayer.
Let's calm our minds and start the day feeling fresh.

※If you would like to participate, please confirm the start time the day before.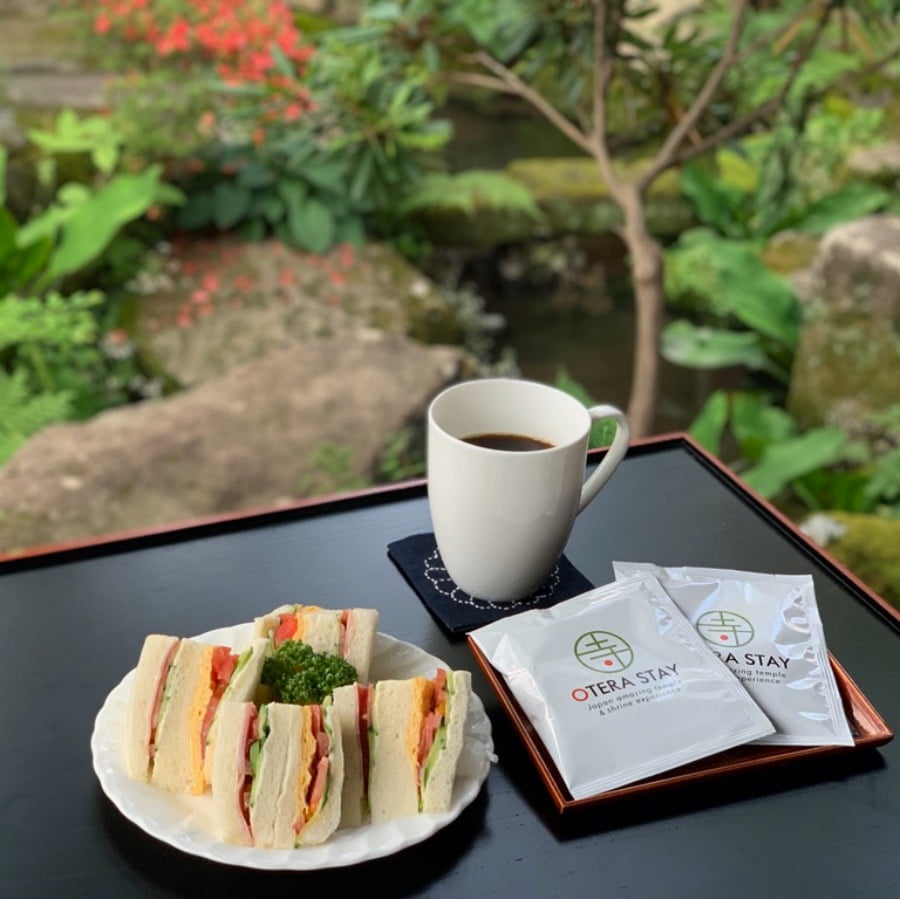 Breakfast
Breakfast can be served in your room or in the dining room. (Additional charge: 800 yen/person)

※ Reservations are required at least 3 days prior to your stay.
※ Please note that the pictures may differ from the actual meal.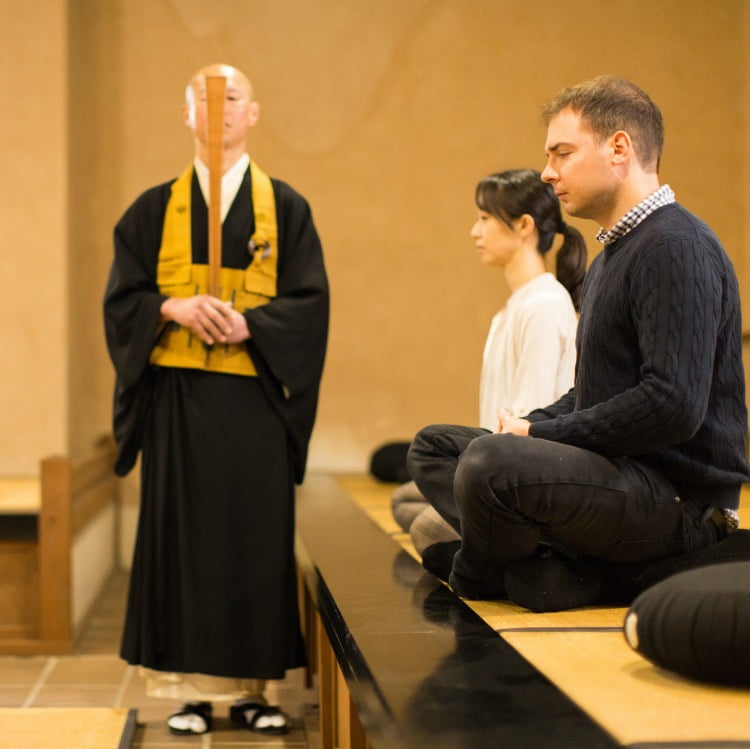 Experience
Staying at a temple wouldn't be the same without experiencing the unique rituals.
We have a variety of experiences available such as Zen meditation, Sutra copying, and Yoga.
※Reservations required.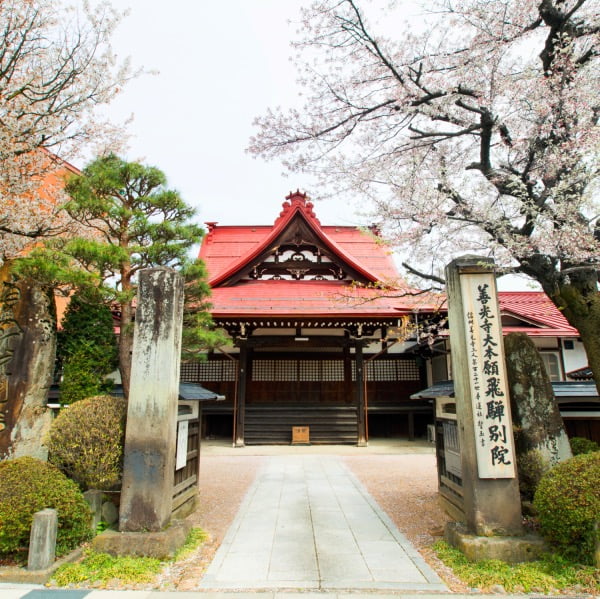 Checkout
When you are ready, please depart at any time you like. (Check-out time is 10:00 a.m.)
Have you got everything?
We sincerely hope you have a safe trip home.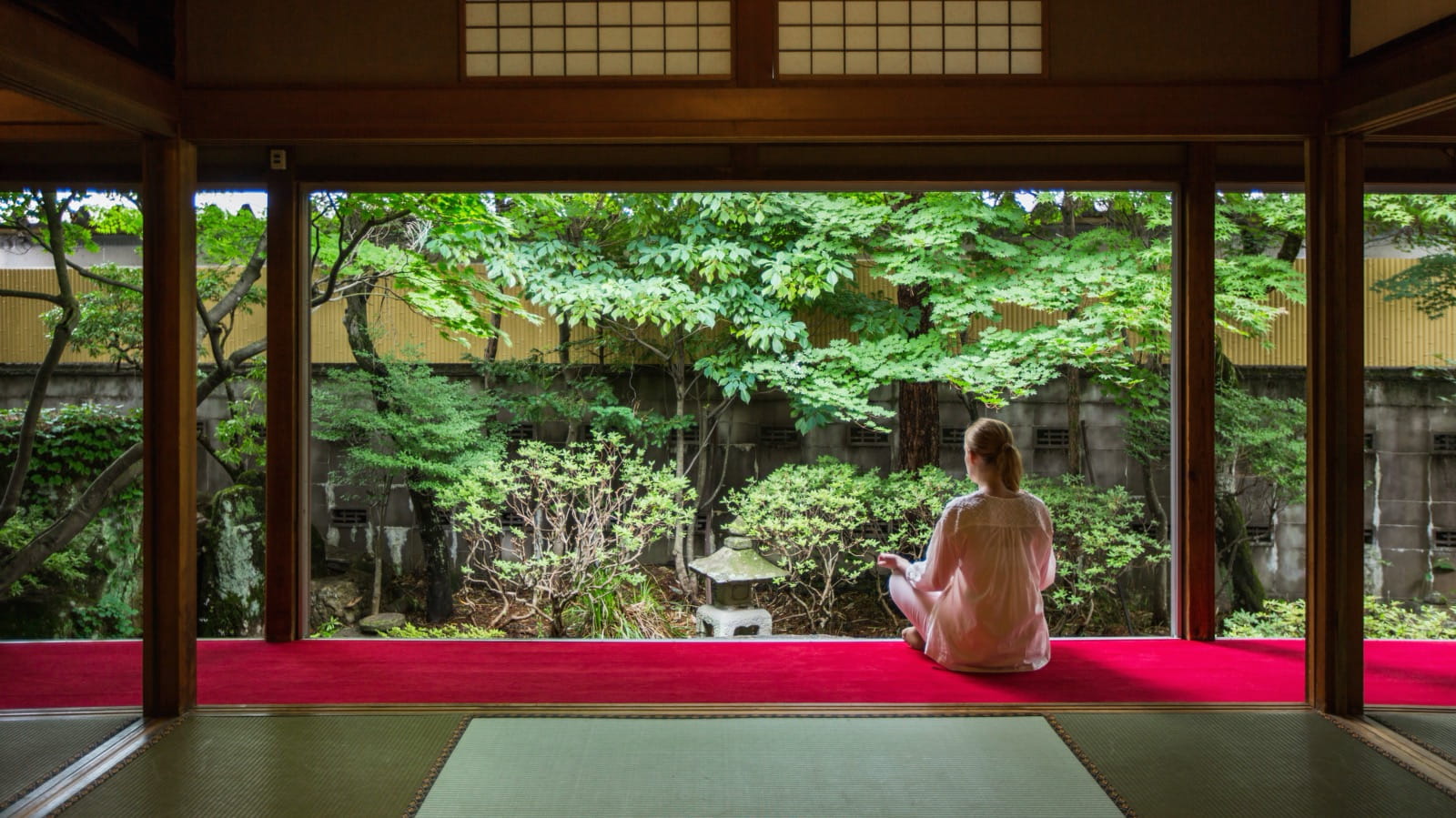 If you have any questions or concerns, please feel free to contact us.
Check in/out

IN 15:00~21:00 OUT 10:00

Special Period

Golden Week (May 3 - 5), Year-end and New Year (December 15 - January 1) ※Accommodation fees will be higher.

Meals

Separate reservations are required for meals.

Children

Children under the age of 3 can stay free of charge. Baby cots can be provided for 500 yen.

Consecutive stays

Rooms are not cleaned and linens are not changed in a stay for consecutive nights.

Long-term stay

Prices can be discussed for stays that are longer than one week.